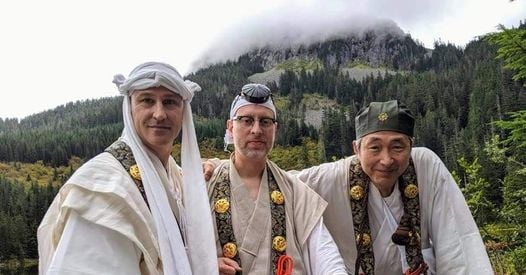 https://l.facebook.com/l.php?u=https%3A%2F%2Fgasshodo.com%2Fproduct%2Fshugendo-fall-mountain-training%2F%3Ffbclid%3DIwAR2DC80F7nppn6UbRxstDUSx_6x5C8ZrvBGcVLrrTAv1HI4CsOI1WPOF3UQ&h=AT1OUXu-VVXh_XZ3-S5gV6MvCSW_MHmV5HCzCVaQ8fJNBJZl86UZhw49wU1n4ir7hDXexd1vmEY4ZJ1XlwXscP7EFV3evZaji6-ZGM4-OFW521bBJ0yDI7hkPgsPkIlHFAiTD4XbNNHfkNw6E64
All right everyone we're ready for our annual mountain training in Seattle.
I hope to see as many people as possible attend. It's going to be a very challenging practice.
We only have 10 spaces available, so please sign up as soon as you can to make sure you can participate. The link for registration is above.
This is a wonderful opportunity to purify your karma and to balance your life.