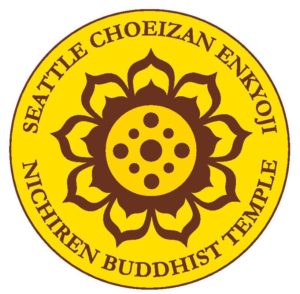 Welcome to our Sangha's online home! We are a community dedicated to the study and practice of Nichiren Buddhism here in the greater Seattle area. If you are new to Buddhism, please feel free to peruse our "Buddhism" page, as we've tried to supply you with enough information there to get your feet wet. Of course, we'd much rather meet you in person! Our Sunday services are held at 10:30 a.m.  at our Seattle location, followed by a Dharma school for children at 11:30. 
Our Sangha follows the teachings of the Eternal Shakyamuni Buddha as set forth in the Lotus Sutra and the teachings of our founder, Nichiren Shonin, and our main practice is chanting the Odaimoku (Great Title) of the Lotus Sutra, "Namu Myoho Renge Kyo."
Choeizan Enkyoji Buddhist Temple
is a Welcoming Sangha.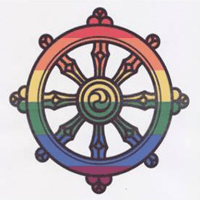 The Welcoming Sangha program is a volunteer program for sanghas that see a need to become intentionally more inclusive toward people who are lesbian, gay, bisexual, and / or transgender. In December 2013, Seattle's Choeizan Enkyoji Buddhist Temple began working with UUA to adapt the Welcoming Congregation into the Welcoming Sangha Program.We openly welcome all to our Temple.